New Priority Lift Lane Access for Winter 2017/18
20 October, 2017
GoSnow is the only international school with Priority Lift Lanes in Niseko-Hirafu and we are pleased to announce that for Winter 2017/18, GoSnow guests will get even more access!
Enjoy more time on the mountain and less time waiting in queues with Priority Lift Lane access coming to the King Quad Lift, the newest lift to hit Niseko in 2016/17.
That means, GoSnow guests will have Priority Lift Lane access on the following lifts this winter:
Holiday Pair Lift
Ace Pair Lift (Centre 4)
Hirafu High-Speed Gondola
King Quad Lift (new for 2017/18)
Ace Family Quad (lift upgrade for 2017/18)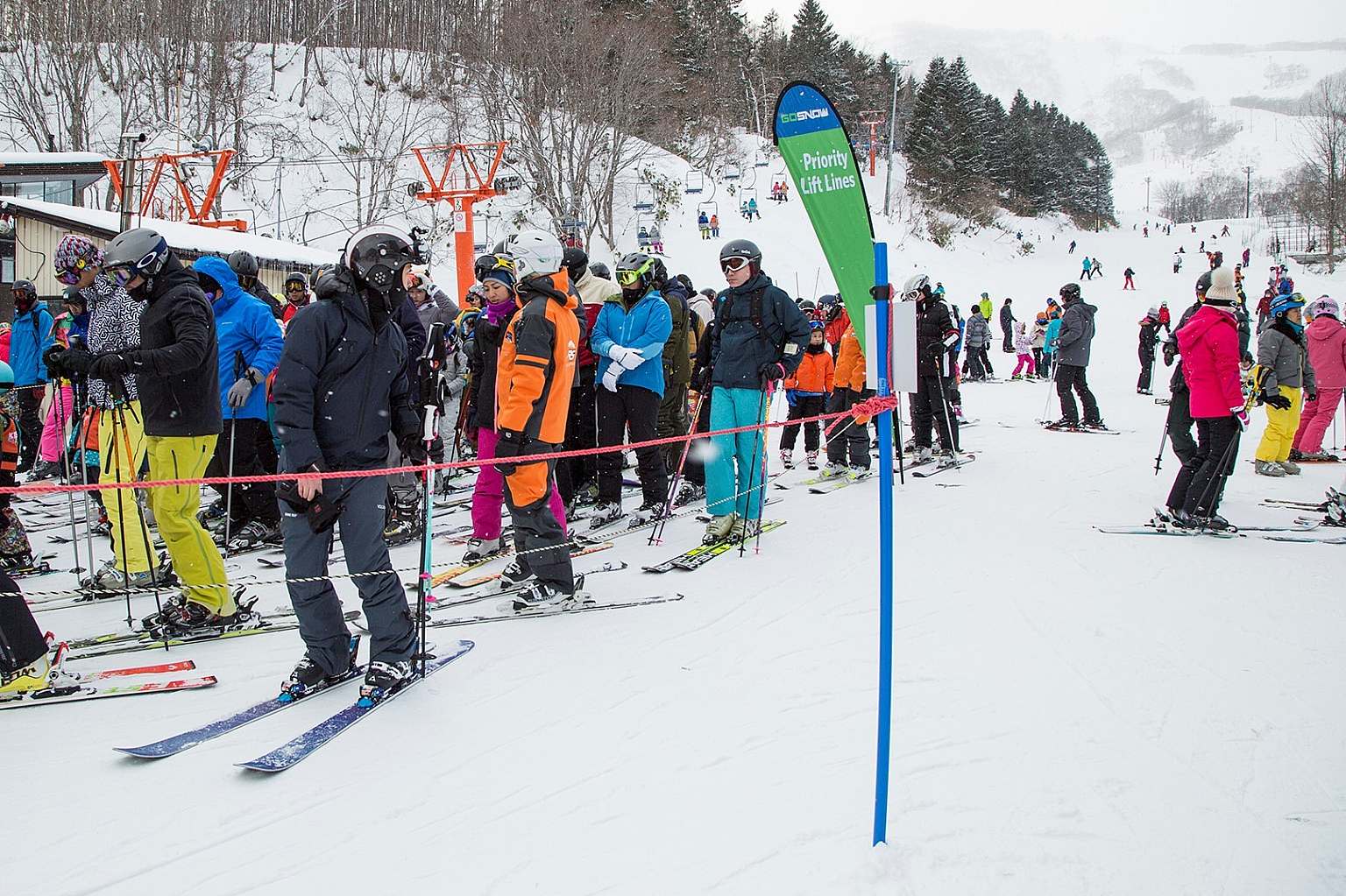 There is nothing worse than getting excited about your lesson and then having to wait at the back of the line. With us, that won't happen. You'll jump in one of our exclusive priority lift lanes and we'll make sure you're getting the most value out of your lesson or guiding product.
We look forward to welcoming you to the front of the line in Niseko-Hirafu this winter!